From their peak in the spring of this year, home prices in Utah have fallen 7%, partly due to rising mortgage rates nationwide that have pushed out many buyers. For owners with Utah County homes for sale, that means fewer buyers knocking on their doors as active listings across the state have gone from taking a week to sell to sitting on the market for about a month on average.
Even in a more competitive market for sellers, you can still secure a good price for your home by following a few tried-and-true selling tips. In fact, 25% of homes nationwide sell
above the list price
. Regardless of the market, a little preparation and planning can always provide an edge to sellers. Still, of course, there is no substitute for the experience and advice of a qualified real estate agent.
Put your best foot forward
Those who have bought or sold a home know about staging, but it is easy to overlook the details when planning a big move. Common selling tips encourage sellers to present the house in the best possible light, but that does not mean just tidying up. There are other steps you can take — such as a fresh coat of warm, neutral paint — which do not take a ton of effort yet can make a huge difference in presentation.

You should also pay attention to the outside of your home or spaces, such as the garage and basement. Using an ample, usually-empty space to hide away personal items or clutter can be tempting, but taking the extra time to prepare the entire home will ensure you are prepared for even the most discerning buyers.

Even that back gate that never closed correctly may not seem like a big deal after years of living in a home, but it may only take a few minutes to ensure a fix that demonstrates to buyers you have taken care of your home over the years. The yard and exterior will also determine the first impression buyers receive, so make sure they create a positive impression.

Consider the buyers you are looking for, and stage your home in a way that will appeal to them. Consider hiring a professional to stage your home. A knowledgeable real estate agent can be a great resource to understand the essential details for staging Utah County homes for sale.
Get an inspection
Most buyers will want a home inspection, and sellers can speed along the process and even catch higher offers by already having one completed. Many sellers need to be aware of problems that could be lurking behind walls or missed when they bought the home. Do you know all the codes for electrical and plumbing? Many issues affecting Utah County homes for sale will not readily show as problems without an inspection.

Getting a home inspection before listing can not only help identify minor and likely inexpensive fixes that will help in the presentation of your home. It can also avoid surprises that may motivate a buyer to lower their offer or back out completely.
Plan your next step
One of the essential selling tips for securing the best price for your home is knowing your next steps when the right offer comes along. Will you be prepared to sign if an eager buyer is ready to close in a week? What if it takes a month or more to find the ideal buyer? Sellers need to have a plan for their next steps that enables them to negotiate with confidence, rather than feeling pressured to take the first offer that comes along, and the more confident a seller is in their choices, the better they will be to negotiate a selling price that works for them.

There are many options for sellers, such as rent-back agreements, which let you rent the home from your buyer after the sale, but you should not count on predicting whether a buyer will be open to such an arrangement. Alternatively, sellers should have multiple options and contingencies. Before you list your home, make sure you have a realistic talk with a qualified professional to develop a reasonable timeline you can plan around.
Take feelings out of the equation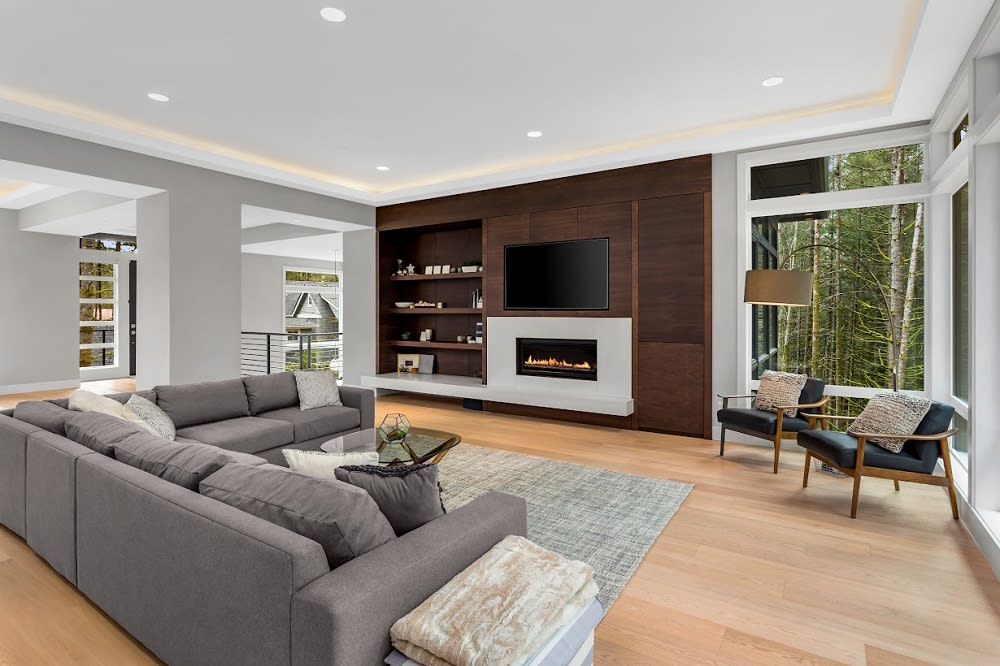 Photo courtesy of Shutterstock

When selling a home, sellers must let go of their connections to the property. When staging, this can mean removing personal items from rooms before showing, a standard tip for helping potential buyers to see the house as a place they can call home. However, the process of saying goodbye to your home can go much deeper.

When it comes to selling — and getting a reasonable price for — your home, you need to be able to approach the process as nothing more than a transaction. Do not take offense when a buyer wants to change things about the home or requests a repair or upgrade. Evaluate requests and offers from a business perspective. This will help you to see the sale in terms of what is best for you financially rather than letting your emotional connections to the home cloud your decisions.
The best selling tips come from a qualified agent
There is no substitute for the experience of a knowledgeable real estate agent. They will have information on the current market and experience that few individual sellers will bring to a sale. No one knows more about Utah County homes for sale than trusted local expert Dallin Nelson — contact him today to get started!

*Header photo courtesy of Shutterstock